Why Did You Write... Blank Screen?
S P Oldham


06/01/2019 03:08AM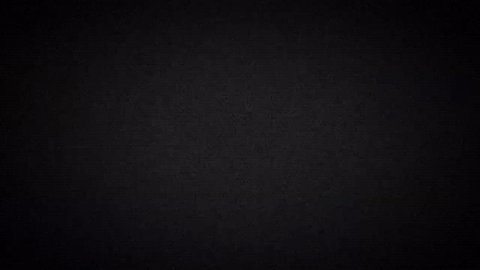 Why Did You Write… Blank Screen?
This one was prompted by a personal experience of mine, in the early days of the chatroom. Nothing major, I just ran across some odious individual, hiding behind the screen. I am sure it has happened t many of us. What's fascinating is how shocked I was, at the time. This person could have been on the other side of the planet, I would very likely never, ever lay eyes on him in reality, yet for a minute there, I experienced a flicker of shock and even fear. Bear in mind, this was in the early days, when chatrooms abounded and social media was nowhere near as rampant as it is now.
A few years later, I was sitting around idly daydreaming, as you do. I was thinking about how easy it is to 'become' someone else when you are safely anonymous. Or to perhaps allow your true side, however ugly, to show itself when in reality you might try to hide it. Especially if your true self is someone society would shun or even, in the worst cases, punish or imprison for your deeds.
In Blank Screen, I wanted to create a deeply unlikable character – Blank Screen himself – who allows his anger and resentment to spill out onto the screen, being especially abusive to and dismissive of women. I wanted some kind of retribution to be meted out to him. It is all too often the case these days, that people become 'keyboard warriors,' or simply online bullies, displaying the most appalling, repulsive behaviour, saying the most offensive, mean-spirited things on the net that most of them would never, in a million years, have the guts or the lack of judgement to say if they found themselves in a room with their intended target. Sad to say, most of them get away with it.
I didn't want Blank Screen being allowed to get away with it any longer. I wanted to introduce a supernatural element to his just desserts – because that is something you can't run away from. A room full of women armed with baseball bats? Yes, he might have been beaten to death, but that would be an escape too, of sorts. Besides, though many of us have often wished such punishment on someone, in the heat of anger usually, it takes a lot to actually swing that bat. Most of us, I suspect, would not be capable of it. Not when we have had time to cool down, when the offender is led in, helpless and awaiting his fate. That takes a special sort of person, I think. Not necessarily in a good way.
Hand him over to authorities? Okay, that's the way we do things in civilised society, but chances are his case would have dragged on for months, if not years, and nothing real in the way of punishment would have been the end result. Naming and shaming? Well, I suspect most online bullies cringe at the thought. After all, anonymity is their life blood. But Blank Screen is a particularly unpleasant individual. He doesn't have any real life friends anyway. I imagine his family have largely disowned him. Hence a supernatural form of justice – as defined by Red Man – was the way to go. I also liked the contrast – ultra high-tech modernity via ancient, malevolent forces. Seemed to balance nicely, to me.
I chose to leave it to your imagination just who Red Man is – though I have given a very obvious hint, I think, to demonic forces of some kind by way of his name. The problem is, for Blank Screen anyway, Red Man does not just exist online. Nor is he confined by the wires and circuits of a PC.
I left the ending of this story deliberately undefined. That is really the case throughout these stories, with one or two exceptions. Sometimes, allowing the imagination to run wild is more effective that outlining a specific outcome. For my own part, at the point where the PC is switched off and the use of Blank Screen's name dawns on him, one of two things happen: the PC comes alive again, and he becomes entrapped in a conversation of hellish proportions with Red Man and no one else; or, Red Man appears in the flesh (so to speak) in the room with Blank Screen, where lessons are taught and punishment is dealt out, which would probably be a whole other story…